WHY FIBERGLASS OVER CONCRETE?
Smoother surfaces, like fiberglass, are less prone to stains because they do not lend themselves as easily to cozy little nooks and crannies for metals, oils, or organic debris to eventually coagulate into an unsightly, rash-like stain on your pool plaster.
CLICK HERE TO READ THE ARTICLE
WHY FIBERGLASS?
Smooth Satin Finish
Low Maintenance
Less Chemicals
Timely Installation
Custom Built Patio Kitchens,
Swim-Up Bars & Family Dining Areas
Custom made adobe block and Sonoran style mission tiles complete this sunken entertainment area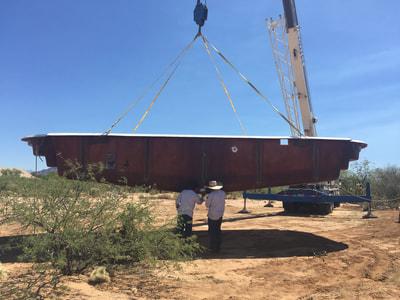 ESCAPE TO YOUR LUXURY WATERING HOLE
Pueblo Pools are available in over 100 different sizes and shapes to choose from. Our pools feature steps and seating built right in and optional jets for therapeutic massage. Fiberglass pools feature a durable, satin-smooth, stain-resistant finish. This means they are much easier to maintain and use substantially fewer chemicals than other types of pools. Your fiberglass pool will never need to be acid washed or resurfaced.
With Pueblo Pools and Design,"getting away from it all" can be as easy as walking out your back door! Did you know fiberglass swimming pools are low-maintenance and are easier to maintain in comparison to other types of pools?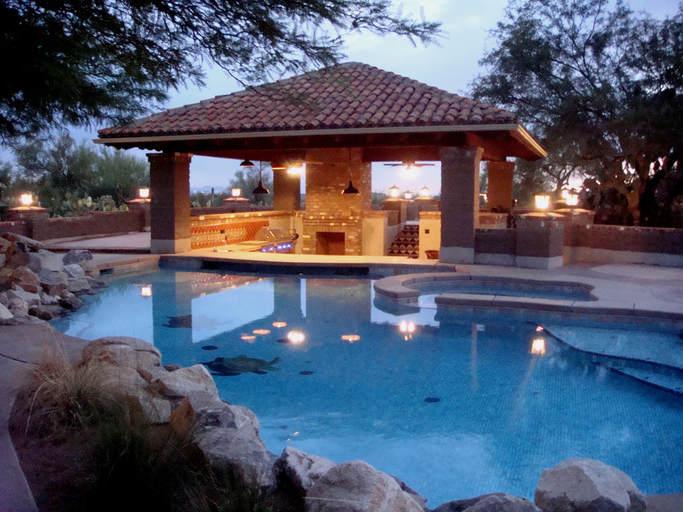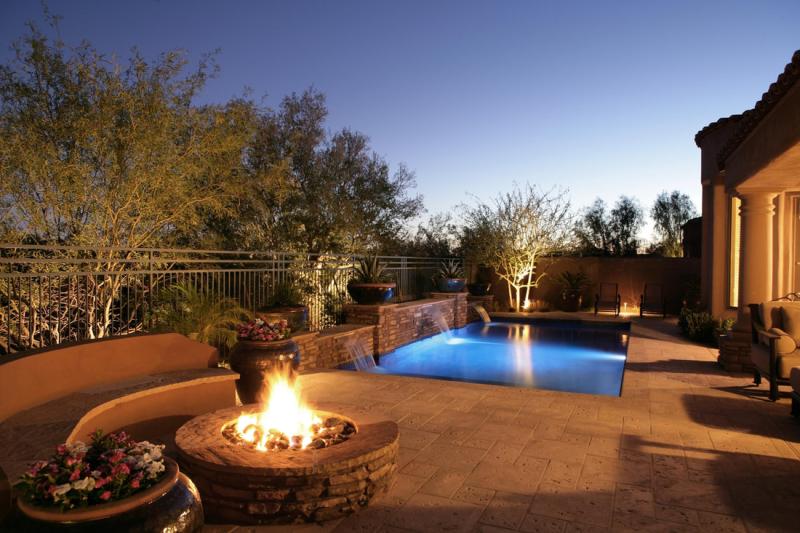 FEATURES
Stronger than concrete
Pueblo Pools come with a 25 year warranty
Smooth finish means no skin abrasions
Non-porous surface resists the problems associated with imbalanced water chemistry
Requiring less chemical maintenance, labor, electric
Algae resistant
Built-in water features like cascades and streams
Fiber optic and LED lighting
Vanishing edges
In-floor cleaning systems
ECO-AWARENESS: Fiberglass pools act as a natural insulator, requiring less electric/gas to heat the pool. Algae is less prone to attach to the smooth surface of a fiberglass pool, requiring less chemicals and maintenance
BILLABLE MAINTENANCE: Chemicals, Electric Cost
MAINTENANCE COST FOR 10 YEARS: $4,200.00
Pool covers are available for each of our 100 fiberglass pools